Yazan Vwich, MD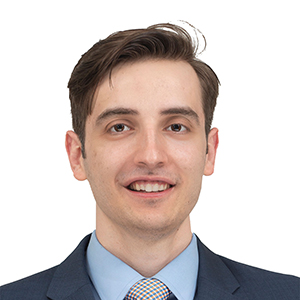 Locations
Yazan Vwich, MD
Endocrinology
Yazan Vwich, MD, is an endocrinologist who received a medical degree from Ross University School of Medicine in Miramar, FL and completed an internal medicine residency at New York Medical College, St. Joseph's Regional Medical Center in Paterson, NJ. He completed an endocrinology fellowship at the University of Cincinnati in Cincinnati, OH.
Certifications
Board Certified: Internal Medicine
Board Certified: Endocrinology
Languages
Hobbies
Dr. Vwich enjoys basketball, reading, hiking, fishing and traveling.