Yazan Vwich, MD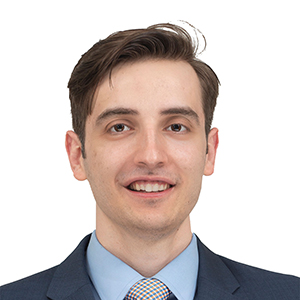 Locations
Yazan Vwich, MD
Endocrinology
Yazan Vwich, MD, is an endocrinologist who received a medical degree from Ross University School of Medicine in Miramar, FL and completed an internal medicine residency at New York Medical College, St. Joseph's Regional Medical Center in Paterson, NJ. He completed an endocrinology fellowship at the University of Cincinnati in Cincinnati, OH.
REVIEWS:
★★★★★
Sarah Wolff
"Dr. Vwich was phenomenal. He was the first doctor to listen to what I had to say and the first one to recognize the problem that had been plaguing me for a long time. Him and his staff were kind and proactive and took the time to answer all of my questions. Highly recommend!"
★★★★★
SANDRA Manna-sluke
"My experience with the office was amazing, Jessica the medical assistant was extremely nice Dr.Vwich was so nice and very knowledgeable, he made my experience so much less stressful than I thought it was going to be . Doctor took time to explain to me how Diabetes works in the body and about portion control. I will be using him from now on as my endocrinologist. And will be forwarding his name to all who needs it"
★★★★★
Norman Horn
"Very good doctor. Very knowledgeable and explained explained everything. I would highly recommend"
Certifications
Board Certified: Internal Medicine
Board Certified: Endocrinology
Languages
Hobbies
Dr. Vwich enjoys basketball, reading, hiking, fishing and traveling.