Jeevan Vinod, MD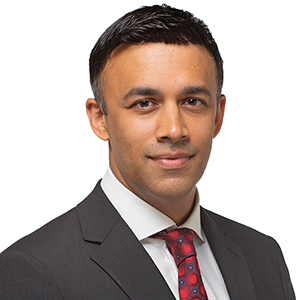 Locations
Jeevan Vinod, MD
Gastroenterology, Hepatology
Jeevan Vinod, MD, is a physician board-certified in internal medicine and gastroenterology and is regarded as an expert in the management of inflammatory bowel disease (IBD). After receiving his medical degree from St. George's University School of Medicine in the West Indies, he did an internal medicine residency and a gastroenterology fellowship at Lenox Hill Hospital in Manhattan. Additionally, he received specialty IBD training at the Cleveland Clinic.
Dr. Vinod has a strong passion for teaching, routinely gives lectures within the community, and has several first author publications in scientific gastroenterology journals. He has additional clinical interests in colon cancer/preventative health, gastroesophageal reflux disease (GERD), and hepatitis. Dr. Vinod joins HVA Medical Group from CarePoint Health Medical Group, where he was Director of Inflammatory Bowel Disease and Program Director for the gastroenterology fellowship.
"In my practice, I am an advocate for preventative care and committed to providing patients with the most advanced, cutting edge treatment options with a focus on evidence-based medicine. Helping patients achieve positive results and witnessing their health improve is truly what motivates me to work hard for my patients."
Academic appointments:
Hackensack Meridian School of Medicine, Assistant Professor, Department of Internal Medicine.
Certifications
Board Certified: Gastroenterology
Board Certified: Internal Medicine
Languages