Nina Safa, MD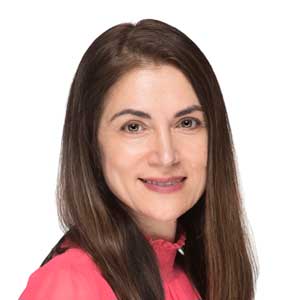 Locations
Nina Safa, MD
Internal Medicine
Nina Safa, MD, is a board-certified internist who graduated from Temple School of Medicine. She completed her residency at Temple University Hospital in Philadelphia, Pennsylvania. Dr. Safa carries over 20 years of experience in treating patients with various medical problems such as heart disease, diabetes, hypertension, and thyroid disease. Her special interests include geriatrics, treating cancer survivors, and women's health. She is fluent in Farsi.
As a compassionate and caring physician, Dr. Safa enjoys taking time with her patients. She approaches every medical problem with great detail and precision. She has had extensive research at Mass General Hospital in Boston in treatment of breast cancer. She is involved in teaching medical residents and PA/NP students. She emphasizes caring for patients considering the latest research and technology.
Dr. Safa is affiliated with both Valley Hospital and Englewood Hospital. She enjoys spending time with her family, which includes her two children. She loves nature and enjoys hiking and yoga.
Certifications
Board Certified: Internal Medicine