Milagros Rojas, MSN, FNP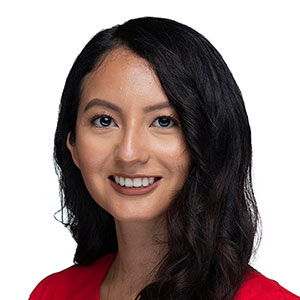 Locations
Milagros Rojas, MSN, FNP
Internal Medicine
Milagros Rojas, MSN, APN, FNP, is a dual board certified family nurse practitioner. She earned her Bachelor of Science in Nursing (BSN) and her Master of Science in Nursing (MSN) from William Paterson University in Wayne, NJ. Before becoming a nurse practitioner, Ms. Rojas was a registered nurse in the Telemetry Unit at St. Joseph's Health University Hospital. She focuses on patient education, preventative care, wellness, and lifestyle changes. Aside from her professional interest, she enjoys traveling, tennis, and spending time with her family.
Certifications:
American Association of Nurse Practitioners (AANP): Family Nurse Practitioner
American Nurses Credentialing Center (ANCC): Family Nurse Practitioner
REVIEWS:
★★★★★
Chris C
"Excellent Healthcare provider. helped me a lot when I was sick. Always ensures you understand what your health problem is and what will help it. Very involves in your care and empowering you to make decisions about your health and lifestyle. Would reccomend to all"
★★★★★
Davis Vaquero
"Unbelievably helpful. Without sounding dramatic, I really felt that after I tested positive for covid and I was nervous because it was impossible to get an appointment the same day, let alone the same week. After my symptoms got worse and I got extremely sick, i called the office and they were extremely accommodating and i was able to be seen virtually the same day.. She listened to me and helped me get better. I'm forever grateful"
Languages
Videos