Robert Rizzo, MD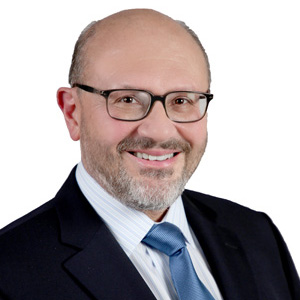 Locations
Robert Rizzo, MD
Internal Medicine
Robert Rizzo, MD, is a board certified internal medicine physician who received a medical degree from Universita di Napoli Facolta di Medicina in Italy. He completed an internal medicine residency at Jersey City Medical Center. Dr. Rizzo particularly enjoys working with patients with diabetes, as it involves educating them about how to participate in their own care.
Academic appointments:
Assistant Clinical Professor, University of Medicine and Dentistry of New Jersey (UMDNJ)
"My goal as a primary care physician is to help people understand they can be more involved in their health care. I want every patient to live as healthy as they can. I am privileged to be part of so many patients and families lives and I'm fortunate to contribute to their continued well-being."
REVIEWS:
★★★★★
Princess Reaves
"Dr.Rizzo have the greatest doctor I know, I give him my highest level of grading. Once you are in his care he take the time and go over your underline health issues to see what the best treatment. Understanding person that even talk those community talk as well , he is a very concerns person with a heart of gold. Thank you Dr Rizzo"
Certifications
Board Certification: Internal Medicine
Languages
Awards
Teaching Achievement, given to the attending physician who inspired the residents the most in their three years of residency , UMDNJ, 2006