Kirten Parekh, DPM, FACPM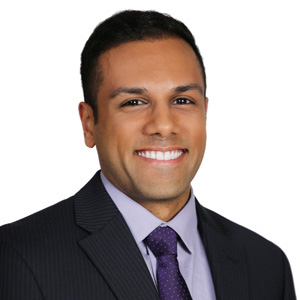 Locations
Kirten Parekh, DPM, FACPM
Podiatry
Kirten Parekh, MD, FACPM, is a board certified podiatrist who received his medical degree from Temple University School of Podiatric Medicine in Philadelphia, PA. He completed a surgical residency at Englewood Hospital. Dr. Parekh completed an additional mini-fellowship in reconstructive trauma at Ahmedabad Civil Hospital, Asia's largest public hospital. He has additional certifications in ankle arthroscopy and reconstructive rear foot surgery.
Dr. Parekh provides comprehensive care of the lower extremity with a focus on limb salvage, diabetes, wounds, trauma and elective reconstruction of the foot and ankle. We have additional Spanish speaking staff at all of our locations and we treat patients from all walks of life – no pun intended!
Dr. Parekh takes pride in taking the time to get to know his patients and responding to their concerns extremely quickly. He has a warm personality, an eye for the little details and he loves his job. ALL INSURANCES ACCEPTED and WALK INS WELCOME!
"Podiatry includes a combination of surgery with foot and ankle care, but it also includes the art of restoring life. Through my patients, I see myself as having the unique ability to offer back strength, motion, and restorative function to the lower extremities."
REVIEWS:
★★★★★
Juan Velez
"My kind of doctor let's get in there and take care of it. Straight and to point"
★★★★★
Mirta Acosta
"Great experience, highly recommend Dr.Parekh"
★★★★★
Efren Negrete
"He is a very good doctor"
Certifications
Board Certified: Podiatry
Languages
Awards
Top Doctors , Bergen Magazine, 2019
Videos
Meet Dr. Parekh
Regenerative medicine use in athletes
Tenex Procedure for Achilles Tendonitis
Ankle Arthroscopy for an Osteochondral Lesion (OCD)
Discussing Diabetes and Vegetable Oils
Discussing How does Gluten Affect the Body