Nneoma Okoronkwo, MD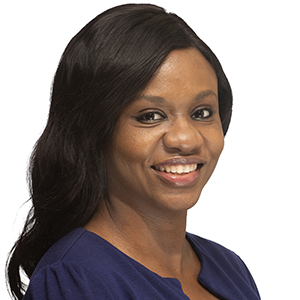 Locations
Nneoma Okoronkwo, MD
Gastroenterology, Hepatology
Nneoma Okoronkwo, MD is a physician board certified in internal medicine and gastroenterology and hepatology. She received her medical degree from Howard University College of Medicine in Washington, DC and completed her internal medicine residency at Rutgers, The State University of New Jersey, New Jersey Medical School, where she earned many awards, including Chief Resident and Intern of the Year. Dr. Okoronkwo continued her education with a gastroenterology fellowship, also at Rutgers. Her clinical interests include inflammatory bowel disease, gastrointestinal cancer prevention and screening, colon and rectal cancer, liver cancer, and preventative health.
"Excellence in patient care is my goal. It is my mission to ensure that patients and their families get the best quality of care and every interaction with them is a memorable experience that leads to better health."
REVIEWS:
★★★★★
Essence Dickson
"I found Dr.O, to be so professional she's concerning I would DEFINITELY recommend anybody to go visit Dr.O. She made my visit very comfortable I was at ease talking with her. Her staff was also very professional and helpful."
★★★★★
Justin Cruz
"very big and clean office which is alway a plus. the staff was very nice and helpful all the way through and Dr. Okoronkwo was really kind and really helpful during the first visit and already started a process towards finding a solution for my issue. I would 100% recommend any of my friends or family to her and her staff."
★★★★★
Jayme Wolk
"Very professional and pleasant. Informative and answers questions when asked . Recommend"
★★★★★
Alexandria Henry
"I had pleasant experience meeting with Dr.O she was very helpful explaining my upcoming procedure"
Certifications
Board Certified: Gastroenterology
Board Certified: Internal Medicine
Publications
Videos