Krishna Duvvuri, MD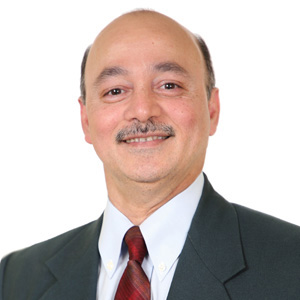 Locations
Krishna Duvvuri, MD
Cardiology, Interventional Cardiology
Krishna Duvvuri, MD, is board certified in cardiovascular disease and interventional cardiology. He received his medical degree from the University of the West Indies and completed his residency at Howard University Hospital in Washington, DC. Dr. Krishna continued his training at Howard University Hospital with a fellowship in cardiovascular medicine and then completed an interventional cardiology fellowship at Episcopal Hospital in Philadelphia.
"I consider it a privilege to care for patients and to guide them in the treatment that is best for them. I enjoy listening and instructing patients that will lead them to better health by educating and setting goals that are achievable."
REVIEWS:
★★★★★
Peter Rendine
"Dr Duvvuri is a great cardiologist! I come from a family with heart history so he is right on top of things . I am glad that I'am under his care. Wish my family could have been"
Certifications
Board Certified: Interventional Cardiology
Board Certified: Nuclear Cardiology
Board Certified: Cardiovascular Disease
Board Certified: Internal Medicine