Dhirendra N Das, MD, FACC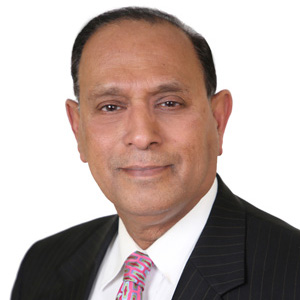 Locations
Dhirendra N Das, MD, FACC
Cardiology
Dhirendra N. Das, MD, is board certified in both internal medicine and cardiovascular disease. He graduated from S.C.B. Medical College. He completed his residency at St. Joseph's Regional Medical Center and a cardiology fellowship at Johns Hopkins Hospital.
Academic appointments:
Clinical Assistant Professor of Medicine, University of Dentistry and Medicine of NJ
REVIEWS:
★★★★★
Don
"We have been going to Dr. Das for over 20 years. During that time Dr. Das has provided excellent care and has always been very receptive to our concerns. He listens to all questions and answers them. He never leaves you with the feeling that your question was not worth discussing. He always tries to relieve your concerns. Over the years we have come to regard Dr. Das not only as our doctor but as a friend. DON & GENI"
★★★★★
Frank Timko
"Dr Das is wonderful he is very concerned for his patients. He ALWAYS Returns calls !!! Doesn't rush ur visit an explains in detail the answer to ur questions .I have. Been a patient of dr Das for 20 plus years my first contact was In Er an he saved my life !! Kind , concerned.very professional he goes above & beyond the standards of his profession . His office is extremely well run an they are very pleasant an knowledgeable never put call on hold for a long time like some dr offices ! Overall the dr Das experience is WONDERFUL!!! He is not only good for ur heart he is good for ur soul !!"
★★★★★
Pamela Giacchi
"Dr Das is a very caring & compassionate Dr. He takes the time to listen to concerns & to answer questions. I have been working with him for several years, through office appointments, and testing. I would highly recommend him"
Certifications
Board Certified: Cardiovascular Disease
Board Certified: Internal Medicine
Languages