Howard Benn, MD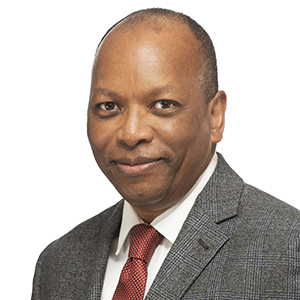 Locations
Howard Benn, MD
Hematology, Oncology
Howard Benn, MD is a board certified oncologist and hematologist who received a medical degree from Sun Yatsen University of Medical Sciences in Guangzhou, China. He completed a fellowship in abdominal surgical oncology at the Tumor Hospital and Cancer Institute in Guangzhou before completing an internal medicine residency at St. Joseph's University Medical Center in Paterson, NJ. Dr. Benn completed a bone marrow transplantation fellowship at Hackensack University Medical Center and was chief fellow in the Department of Hematology/Oncology at St. Joseph's University Medical Center (Seton Hall University School of Health and Medical Sciences). His primary clinical interests are cancers of the breast, colon, lung, pancreas and prostate as well as lymphoma, leukemia and other blood cancers.
REVIEWS:
★★★★★
Adolfo Arias
"This was my second time in this office (Fair Lawn) and it was great. Great service, friendly front desk ladies. When you go to "back stage" you've been encountered with so many friendly and smiley people. Now talking about the doctor, he is something else, never been helped by such an incredible doctor...friendly, explain so well your problems and most of all, he listen to you, he take his time with you. He is absolutely great. So thank you to all and each one of you"
★★★★★
Tamara Frazier
"I just love Dr Benn and the staff there so attentive to the patients and their needs"
★★★★★
Sharon Cook
"Dr. Howard Benn is an amazing, caring and attentive doctor! I would highly recommend!!!"
★★★★★
Yisel Fermín
"He's been my doctor for 12 years , simply the best doctor I have ever met .Very funny too , always make me laugh"
Certifications
Board Certified: Hematology
Board Certified: Medical Oncology
Board Certified: Internal Medicine
Languages
Videos