Amarnath Avancha, MD, FACC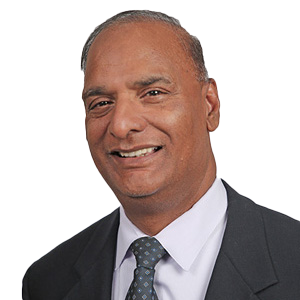 Locations
Amarnath Avancha, MD, FACC
Cardiology
Amarnath Avancha, MD is board certified in both Internal Medicine and Cardiovascular Disease. He graduated from Osmania Medical College. Dr Avancha completed his residency and cardiology fellowship at Harlem Hospital Center.
"My passion in the medical field is to improve the lives and health of other people. I treat all my patients as a unique individual. I offer my patients the most effective and precise treatment."
REVIEWS:
★★★★★
Bri Davidson
"I have been a patient for about 5 years plus. Doctor Avancha really listens to my concerns and my problems. He takes his time and takes care of all my needs for my health. I would recommend Dr. Avancha to any one with heart problems. He is excellent at his profession. The staff is very friendly, caring and very professional. I am always treated like with the upmost respect. I highly recommend this office to anyone looking for care. I can say enough about the staff. They go up and beyond the call of duty to make sure you are well taken care of. At the office and they will definitely follow up with a call to your phone to make sure everything is good. I like to say thank you for the professionalism and respect that you provide to me every visit. Outstanding! Thank you!"
★★★★★
Daniel Rivera
"The staff is amazing there very respectful and Dr. Avancha he did a great job on my heart I suffer from Afib and he corrected my problem.
Thank you so much to Dr. Avancha and his wonderful staff"
★★★★★
Larry Blanford
"Best Doctors office in town, Hands down. Also Great, professional team"
Certifications
Board Certified: Internal Medicine
Board Certified: Cardiovascular Medicine
Board Certified: Nuclear Cardiology
Languages