Mahmoud Aqel, MD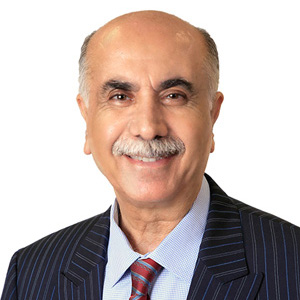 Locations
Mahmoud Aqel, MD
Internal Medicine
Mahmoud Aqel, MD is a board certified internal medicine physician who received a medical degree from the University of Jordan. He completed an internal medicine residency at St. Joseph's Regional Medical Center in Paterson, NJ and a vascular medicine fellowship at The Cleveland Clinic. Additionally, Dr. Aqel earned a PhD from the University of Iowa and a Master of Business Administration (MBA) from George Washington University.
REVIEWS:
★★★★★
Cynthia Toppin
Wonderful, caring doctor.
★★★★★
Adam Omar
"Mahmoud Aqel MD is extremely knowledgeable and truly cares/listens, never have I ever felt more congenial during any standard visit. Office staff is wonderful as well Zoraya, Yuriko, Rawan, Carol, and Julia, they couldn't have made my visit more pleasant. Can't say enough about this practice! Thank you guys for everything you do! 🙂 You guys are the best !!!!!!"
Certifications
Board Certified: Wound Medicine and Surgery
Board Certified: Internal Medicine
Additional Certified: Undersea and Hyperbaric Medicine
Languages