Ashesha Mechineni, MD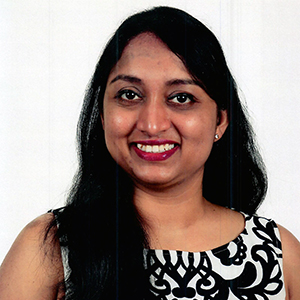 Ashesha Mechineni, MD
Ashesha Mechineni, MD is board certified in internal medicine and received her medical degree from Kamineni Institute School of Medical Sciences in India. She completed her internal medicine residency at New York Medical College at St. Joseph's Regional Medical Center in Paterson. Her clinical interests include obesity medicine, geriatric medicine, perioperative care and preventive health.
"As a Hospitalist, I will be leading the medical team throughout your hospital stay. We will be devising a treatment plan, educating you regarding your medical condition, and coordinating with various consultants to ensure quality patient care. I will work in collaboration with your primary care provider upon discharge to ensure a smooth transition and continuation of your care.
As the great doctor said -The good physician treats the disease; the great physician treats the patient who has the disease – William Osler. I am a true believer in listening to the details prior to deciding the plan of care for a patient."
Certifications
Board Certified: Internal Medicine
Languages