Shiraz Yussaf, MD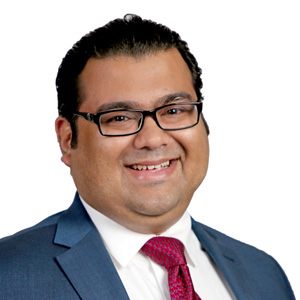 Locations
Shiraz Yussaf, MD
Family Medicine
Shiraz Yussaf, MD is a board certified family medicine physician who received a medical degree from Government Medical College in Thrissur. He completed a family medicine residence at Hoboken University Medical Center.
REVIEWS:
★★★★★
Barry Goldberg
"My wife, Dianne, and I had the absolute pleasure of meeting and being cared for by Dr. Yussaf and his efficient and pleasant staff, for the first time Thursday. Dianne and I were so impressed by his lucid and thorough explanations regarding what has been ailing my wife for too long, including possible solutions. We're actually looking forward to our visit next Thursday for lab work. Dr.Yussaf suggested Dianne be less sedentary. He'll be pleased to learn that she is going to begin a walking outdoors regime Friday. We look forward to a healthy and positive relationship with Dr.Yussaf and his staff. We can't thank you enough..."
★★★★★
Teresa Fernicola
"He will sit and talk to you instead of rushing in the office and rushing out"
Certifications
Board Certification: Family Medicine
Board Certification: Family Medicine
Languages
Hindi
Malayalam
Russian
Urdu