Fadwa Sumrein, DO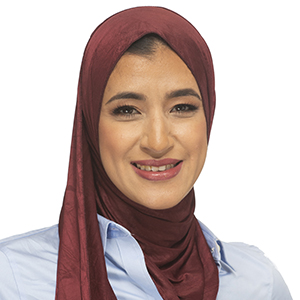 Locations
Fadwa Sumrein, DO
Endocrinology, Obesity Medicine
Fadwa K. Sumrein, DO is an endocrinologist who received her medical degree from Rowan University School of Osteopathic Medicine in Stratford, NJ. She completed an internal medicine residency at Morristown Medical Center and an endocrinology fellowship at Rutgers University, New Jersey Medical School in Newark, NJ.
"I am invested in providing the best-personalized care to my patients. With a focus on prevention and setting mutual goals, we will work together to achieve the best health outcomes."
REVIEWS:
★★★★★
Clara Cabezas
"Dr Sumrein is the best endocrinologist!! She was so kind and professional. No words to express how grateful I feel to find her. Thank you so much🌹"
★★★★★
Maria Blanco
"Dr sumrein is a great doctor my husband started to go to her office and we see results with his sugar already. And her staff is very friendly and helpful. My husband is so happy that she is his endocrinologist"
★★★★★
Alla Shahin
"Dr. Sumrein is very thorough and answers your the questions carefully. Her caring manners make it easy for you to know you're being taken care by the best!"
★★★★★
Ronnie Massaro
"She is a wonderful physician very kind and understanding and explains everything thoroughly I would highly recommend her"
★★★★★
Caterina Macari
"I only being a patient since December, but she has been wonderful. She is helpful and professional. She responds to my email in a timely fashion. I would definitely recommend her to anyone"
Certifications
Board Certified: Internal Medicine
Board Certified: Endocrinology
Board Certified: Obesity Medicine
Languages
Awards
Young Achiever Award , American College of Physicians, 2016
Scholarship Award , Abdol H. Islami, MD Foundation, 2012, 21013