Ajay Gupta, MD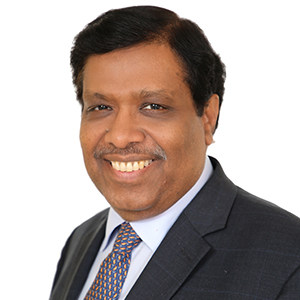 Locations
Ajay Gupta, MD
Cardiology, Interventional Cardiology
Dr. Ajay Gupta is board certified in cardiology and earned his medical degree at University College of Medical Sciences, New Delhi, India. He completed his internal medicine residency and cardiology fellowship at Seton Hall University/St. Joseph University Medical Center, NJ.
"My patients and their families have always inspired me to provide the best care possible and to create and develop programs that will best serve my patients' needs and improve their quality of life. Since 1989, I have provided consistent, quality, patient-centered care. Outside of the practice, I enjoy spending time with my family and travelling."
REVIEWS:
★★★★★
Toni Bell
"Dr Gupta is the best! he's very attentive, patient and easy to talk to. he listens to everything you have to say and ask and answers all your questions so that you can understand. he explains everything to you and has a way of making you feel comfortable and at ease. his calmness makes you calm. and his whole entire staff is lovely and warm. thank you Dr Gupta and staff for always being there for me. especially when my anxiety is running high."
★★★★★
B Prince
"Dr. Gupta and staff are kind, attentive and patience. Knowledgeable is a given and I found he endeavors
to keep me informed as well"
★★★★★
Manpreet Singh
"I've known the doctor for about 17 years. He's a very soft spoken & happy person. He's a doctor who really knows his job. I've never had any problems with him or his staff"
★★★★★
Archit Amin
"Has helped me through my health issues. Extremely knowledgeable and friendly"
★★★★★
M H
"Both the receptionist and Dr. Gupta are always very pleasant and professional. I love coming to this office"
Certifications
Board Certified: Cardiology
Board Certified: Nuclear Cardiology
Board Certified: Internal Medicine
Languages
Awards
NJ Top Doctors , New Jersey Monthly Magazine, 2011-2021