Raffaella Kalishman, MD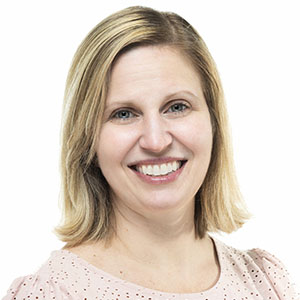 Locations
Raffaella Kalishman, MD
Internal Medicine, Infectious Diseases
Raffaella Kalishman, MD is an infectious disease physician who received her medical degree from St. George's University School of Medicine in Grenada. She completed an internal medicine residency at Morristown Memorial Hospital and a fellowship in infectious disease at Mt. Sinai/St. Luke's Roosevelt Hospital Center.
"I strongly believe that when patients understand their medical conditions, they can truly participate in the management and treatment of their issues. I always encourage my patients to send records, ask questions, and bring family, so that as a team, we can get them on the path to wellness. "
REVIEWS:
★★★★★
Jennifer Medeiros
"Dr. Kalishman is by far the most incredible physician I've been to, and trust me I've been to a lot. It's so hard to find doctors that are not only great at what they do but also have great bedside manner and actually care about you and your wellbeing. I've been all over the world for several health issues i have and never felt like i mattered. But on my first visit with her, she took her time to listen and get a thorough history on me to come up with the best solution, and didn't rush me out the door. I've recommended several people to her now and will continue to do so. I wish I could give her an infinite amount of stars! Not only is she amazing but Tiana, the nurse is also so great and personable. And Patty, the front desk receptionist, is exactly the type of person you want to get on the phone whenever you need something. She never makes you feel like you're a bother and will do everything she can to help. Go to her, I promise you'll never be disappointed!"
★★★★★
Suzette Hargrove
"Very Courtesy & Listen To your Concerns I'm Very Please with the Doctor."
★★★★★
Edmundo Andrada
"Im am very lucky to have found Dr. Kalishman. She has all the quality I am looking for a doctor. She is very professional, knowledgeable, energetic, a good listener and make you feel like her family. All the staff in the office are very nice and friendly too. I highly recommend her!"
★★★★★
Lisa Kauffman
"Extremely kind snd intelligent. Rely on her advice and expertise office staff great"
★★★★★
Kiki
"Loved her! First time seeing her and she completely understood my issues and past history from my previous doctor and was such a smooth transition compared to the other doctor I tried before Rafealla. Great doctor!"
★★★★★
Robyn Brown
"I have never had a doctor like Dr. kalishman! She is so easy to talk to and truly cares about her patients. I feel lucky to have found her!"
★★★★★
jerrytico1
"Doctor Kalishman has always provided an excellent service regardless sexual orientation, educational background and language barrier. Therefore She is very ethical and resourceful professional who cares for her patients.
Although She always pays attention in details, teamwork oriented, and respectful person.
I m very grateful to have her as my primary Medical Doctor"
★★★★★
Tracy Petronzio Britton
"Dr Kalishman is absolutely wonderful! She is the best doctor I've ever seen in my entire life! She has amazing bedside manner! She doesn't leave anything unturned. She will not stop searching until she finds the answer to your problems"
★★★★★
Kristen Rothschild
"Recently switched and needed a new primary doctor and found out that she also can help me with other health issues I am having. She's friendly, listens and actually helps me. I haven't had good luck with doctors and so far this has been a great experience"
★★★★★
Elizabeth Bussi
"Dr. Kalishman is kind, compassionate and thorough. She has excellent bedside manner and truly listens to your concerns and works with you to develop a treatment plan where needed. Highly recommend"
★★★★★
Patricia Cortez
"Doctor Kalishman has a great bedside manner. She is friendly and very discerning in her approach to getting to know the patient. She is very present and is a good listener"
Certifications
Board Certified: Internal Medicine
Languages